I Spy: A Look At Natalie Portman's Wardrobe
This page features images from premieres that Miss Portman has attended and the pieces of clothing (ex. shoes, coat, bags, pants) that we see in rotation for those public appearances. If you wish to submit your own observation, please send the pictures (or a link) and a description of what article of clothing I am looking for.
The White, Strappy Shoe Saga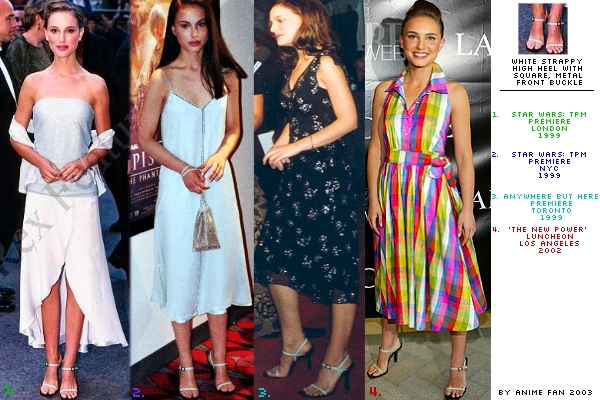 The one pair of shoes that goes with everything as Miss Portman demonstrates in these pictures of premieres throughout the years, dating back to 1999.
The Red Dress


I know that the older image isn't of great quality, but it was the only one I could find. Anyway, the cutting of the dress and the neckline design seems the same.
Black Sandals and Heels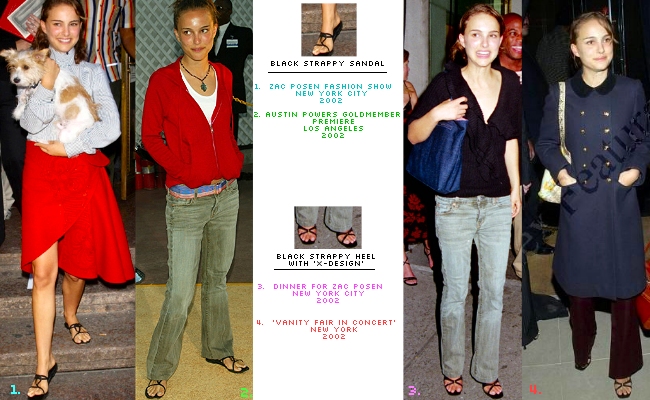 Again, Natalie uses these two pairs of shoes to go from casual to fashionable from one event to the next.
The Mystery of the Pink Pants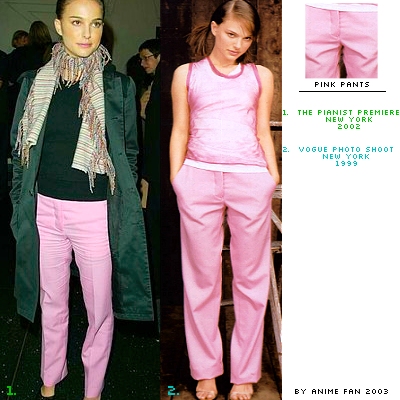 Another item that is from the year 1999. I'm not entirely sure if these are the same pants, but the hemming and zipper style is quite similar.